Parent Reminder - Tomorrow, April 6th, Veribest ISD will release at 12:30PM for the Jr. High District Track Meet.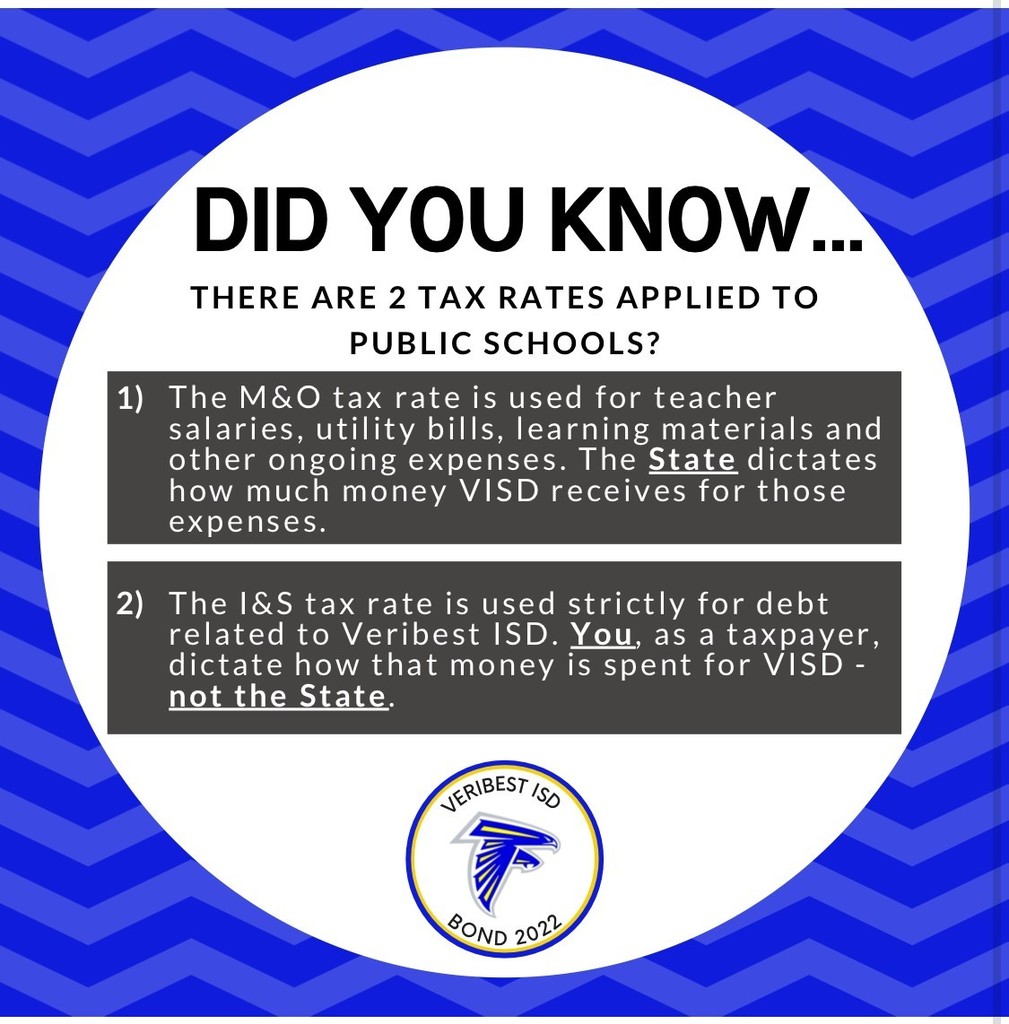 Field day shirt info will be coming home today. Please mark your students information by next Friday. These are free of charge for students and employees. If a parent would like one, please email
chrys.martin@veribestisd.net
for more information. The link will open later this afternoon.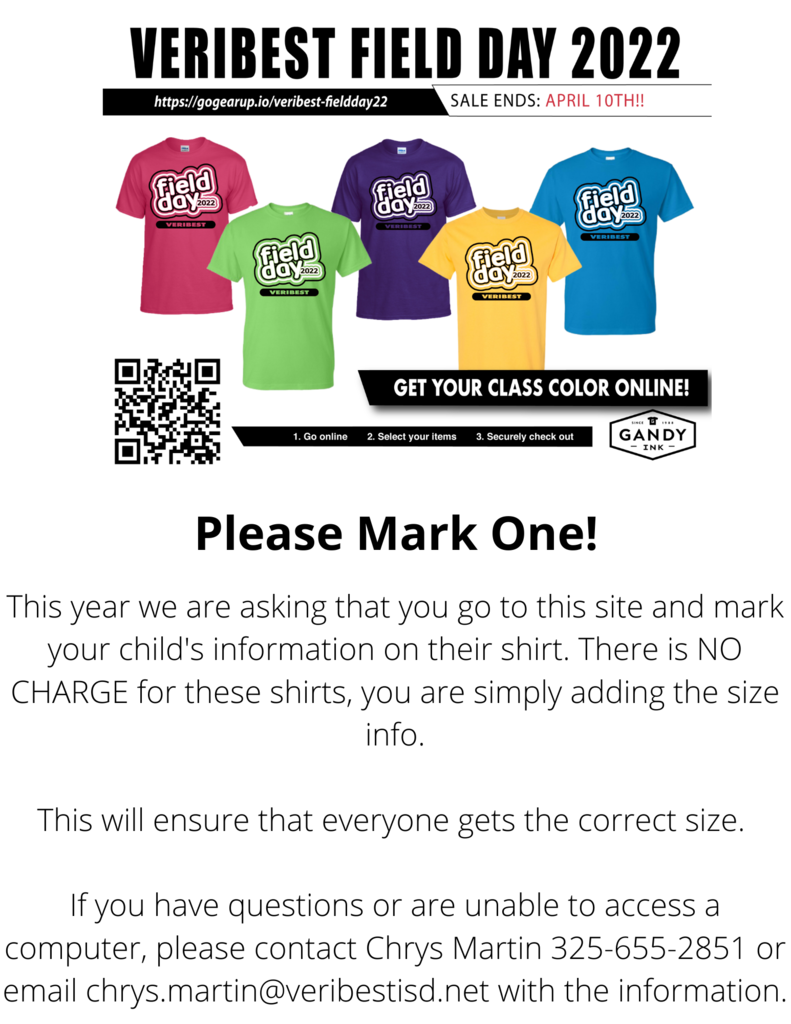 Congratulations UIL participants!
Please join us for our next Town Hall Meeting on Monday, March 28th, at Harriett Baptist Church. We will begin at 7:00pm. We will be discussing the bond called by our Veribest ISD Board of Trustees along with the solar farm projects that have chosen to build within the district.
Bond Fact Friday: The VISD Board of Trustees called a series of community meetings where a Facility Committee toured Veribest ISD buildings and established a list of priorities. After reviewing the financial standing of the District, the impact of the incoming solar farm(s), campus classroom capacity, and potential project costs, the Committee settled on a recommendation to construct an elementary addition and, as District taxable values allow, renovations and additions to the secondary campus to enable the removal of portable buildings. The Committee's recommendation included the calling of a bond election for May 7th, 2022, and the Veribest ISD Board of Trustees unanimously accepted. Here is a link to learn more:
https://5il.co/17253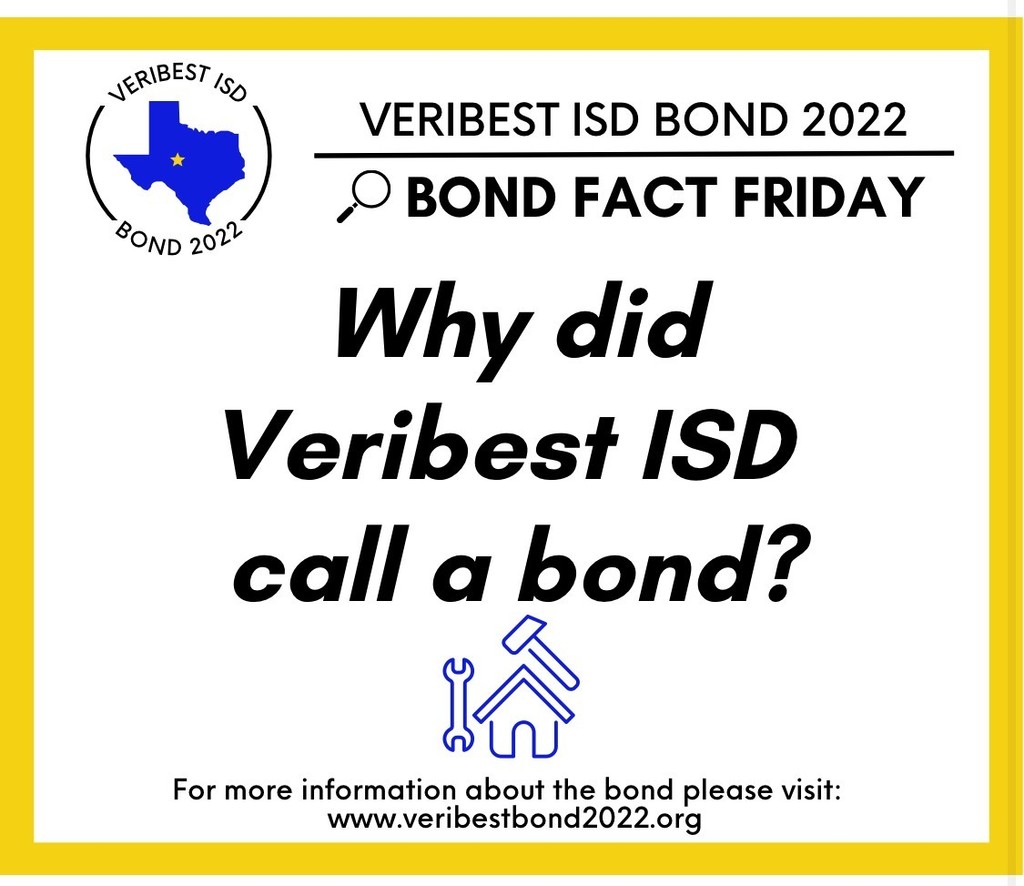 Veribest ISD will be on the news this evening at 5:00, 6:00, and 10:00. Tune into KLST/KSAN to hear about our upcoming bond election.
Here is a picture of the just received Garden City tri-meet info for junior high and high school track tomorrow. We will leave at 1:15. There will NOT be a concession stand so please send a few snacks with your athletes. We will provide some waters and gatorades. Supper will not be until after the track meet since there is not a concession which means only the athletes riding the bus home will get to eat with us. We apologize for that, but there was no way around it for this time. We greatly appreciate Garden City stepping up to host this tri-meet for us so all of our track kids could compete this week! While it seems like lots of last minute changes, we are thankful for the opportunity. Let's go Falcons! Be ready to do your best and compete!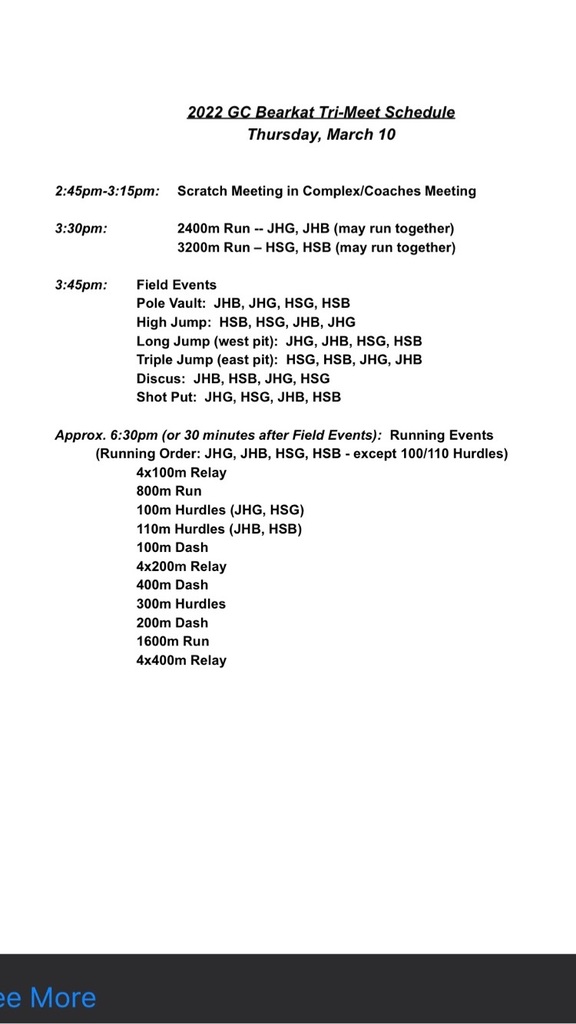 We're going to have our Book Fair Family Time, during the day Friday. If you would like to come take a look, please feel free to come by from 9-12 Friday, March 11th. See you there!
PreK is for the Birds!! Birdseed Project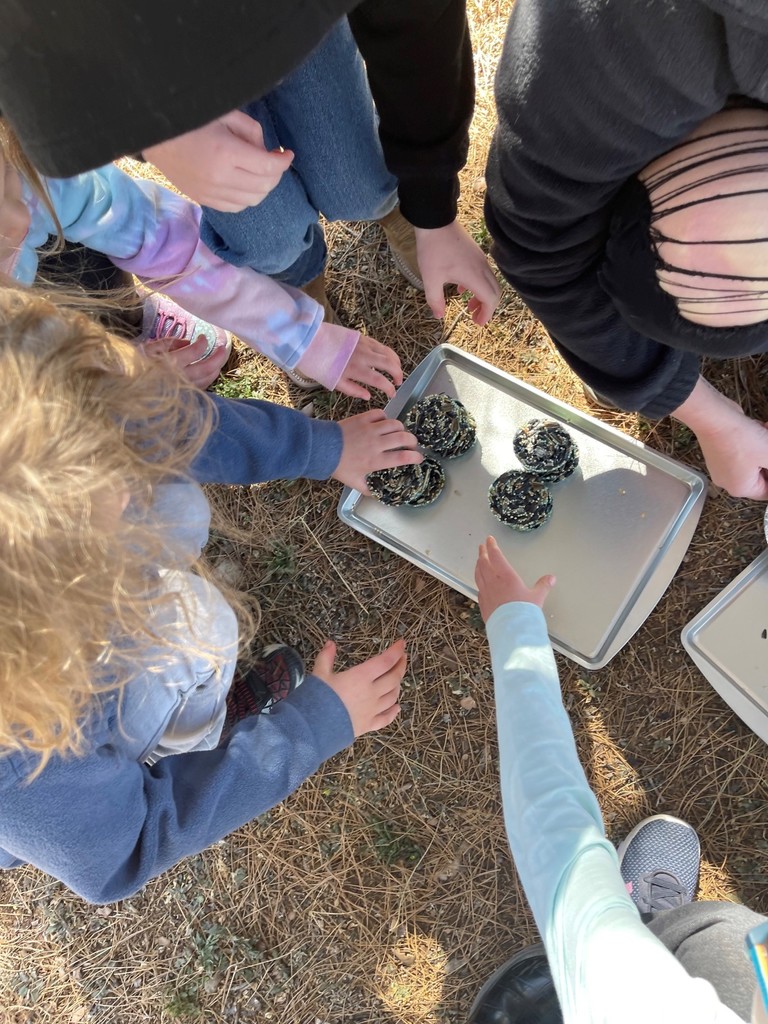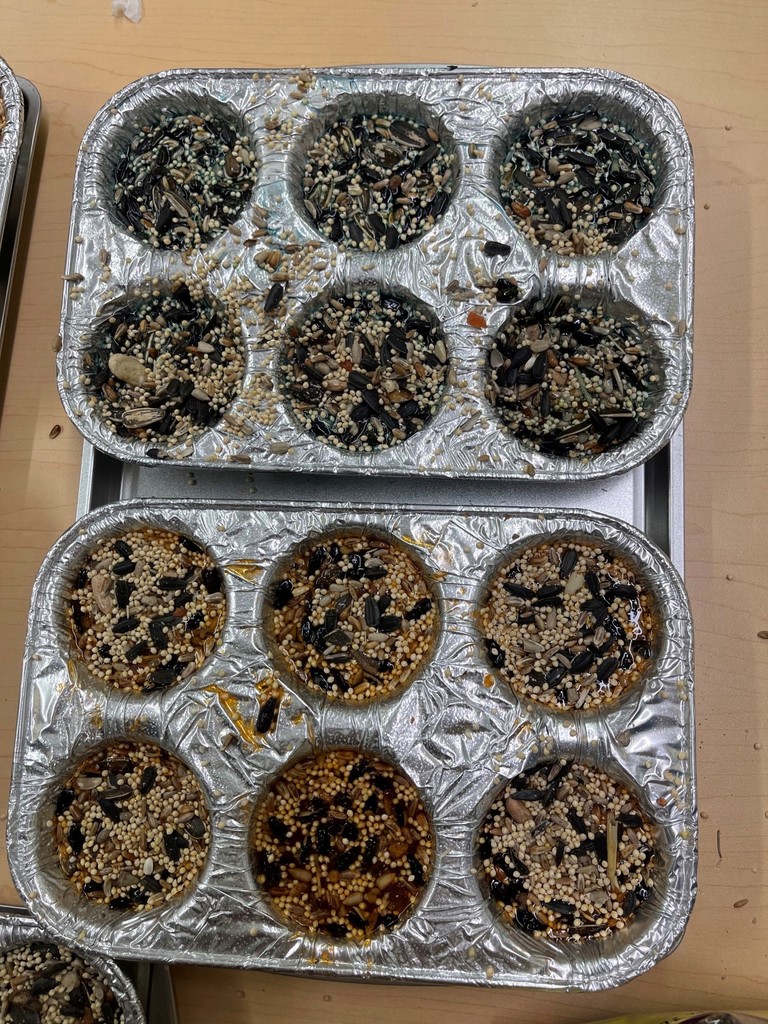 Our track teams have had a few last minute changes for this week. In order for all of our track athletes to be able to compete, our Junior High and High School track teams for boys and girls will be going to Garden City on Thursday. The meet will start at 3:30. The official schedule should be ready this evening. It'll be shared as soon as we have it. Let's go Falcons! 🏃

Parents of Secondary Students: The meeting to discuss the 2024 Washington D.C. Trip has been moved to Tuesday, March 22nd at 5:30PM in the Cafeteria. Please click the following link for additional details:
https://5il.co/16rpd
Town Hall Meeting Monday in the school cafeteria 7:00 p.m.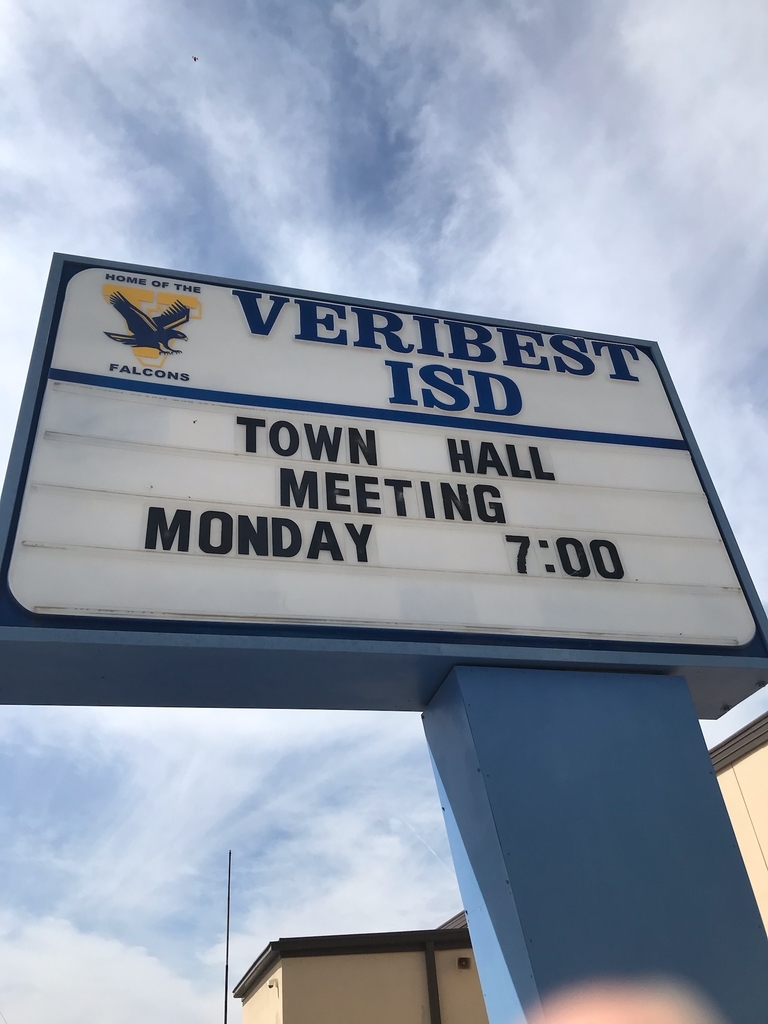 Next year's calendar is ready to view! Mornings will be the same next year, but we will dismiss a little differently. Monday-Thursday students will be released at 3:40pm. On Fridays students will be released at 3:00pm. You can view the calendar here:
https://5il.co/16klh
Congratulations to the following Varsity Falcon and Lady Falcon Basketball players for earning district honors! These honors are voted on by the coaches from all of our district teams. Lady Falcons: MVP: Callie Briley Offensive MVP: Kennadi Wheeless 1st team: Cora Blackwell, Alliyah Harrison, and Emily Ward 2nd team: Meredith Robles and Tylie Murphy Honorable Mention: Emily Scott Falcons: MVP: Konnor Barnes 1st team: Nick Martin and Connor Pence 2nd team: Marcus Ojeda and Haze Friend Honorable Mention: Luke Williams and Cadence Larson Academic All District: Haze Friend, Alliyah Harrison, Cadence Larson, Lane Palmer, Connor Pence, Meredith Robles, and Kennadi Wheeless
Veribest ISD will host a Town Hall meeting to discuss our bond election next Monday, March 7, 2022 at 7:00pm in the cafeteria. Please come join us and allow us to answer any questions you may have regarding our district needs and goals.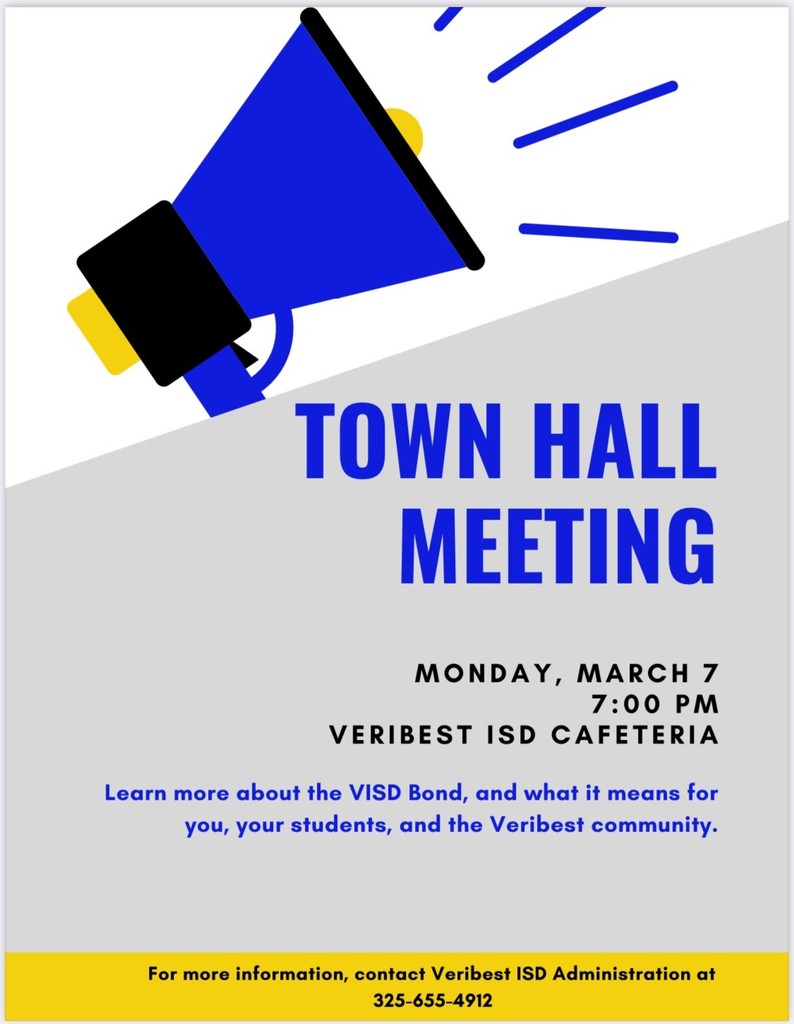 Federal School Report Cards are available on our website and in the campus office for your review.
https://5il.co/16j10
Veribest ISD Press Release