PTO meeting will be rescheduled to Wednesday December 8, 2021 at 4:00. Sorry about the last minute change. Have a great day!
Congratulations to our Falcon/Lady Falcon Basketball Teams on a 3 game sweep last night over the Blackwell Hornets! It was a great day for some Falcon Basketball!
State Volleyball Info for Veribest ISD Monday, November 15: Walk through send off in the high school gym at 3:15. Fans may enter through the cafeteria to participate. Team leaves following send off. Tuesday, November 16: Lady Falcons have court time at the Curtis Culwell Center at 2:30. Fans are not allowed. Wednesday, November 17: Veribest vs. Blum at 1:00. Veribest is the home team. Tickets must be purchased online. Here is the link:
https://tickets.curtisculwellcenter.com/p/ticket/2021-uil-state-volleyball-tournament
Here is the link for parking at the gym. It costs less to purchase in advance.
https://tickets.curtisculwellcenter.com/p/ticket/parking-options-for-2021-uil-state-tournament
Fans may watch live webcasts through NFHS at the following link if you can not attend. This does require a paid NFHS subscription. Here's the link:
www.nfhsnetwork.com/associations/uil
Thursday, November 18: 1A State Finals Match at 3:00 pm Clear Bag Policy To ensure guest safety and a quicker entry into the facility, the Curtis Culwell Center has implemented a bag policy limiting the size and type allowed at all events. Click here for more details. Prohibited Items • No purses, backpacks or diaper bags • No video cameras or cameras with lenses greater than 6" • No flags, signs or banners • No outside food or beverages • No noisemakers • No umbrellas • No balloons • No weapons • No animals (excluding certified service animals) • No flowers • No smoking/E-Cigs • No wrapped gifts All carried items and entrants are subject to search. Prohibited items must be returned to the owner's car or discarded. Any unlawful items are subject to confiscation, and the person in possession of such item is subject to arrest. Items left at the door will be discarded.
Congratulations to our Lady Falcon Volleyball team! Today they beat Miami in 4 sets to earn a trip to the Regional Finals tomorrow. The Regional Championship match will be played at Central High School at 1:00 on Saturday. It will be our Lady Falcons vs Wildorado. Fans from each school will sit on the same side as they did today. Let's go Lady Falcons! Keep bringing home those trophies!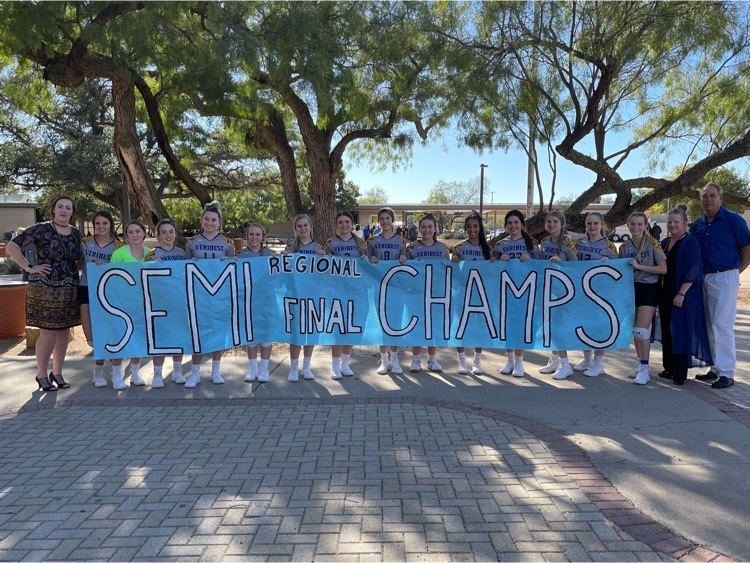 Just a reminder that tomorrow will be an early release at 11:30. Buses will run at that time.
Early Release on Friday! School will be released at 11:30 on Friday November 12, 2021, as our Volleyball team will be playing at 1:00 at Central High School. Please come join us as we rally our girls to a Victory!!!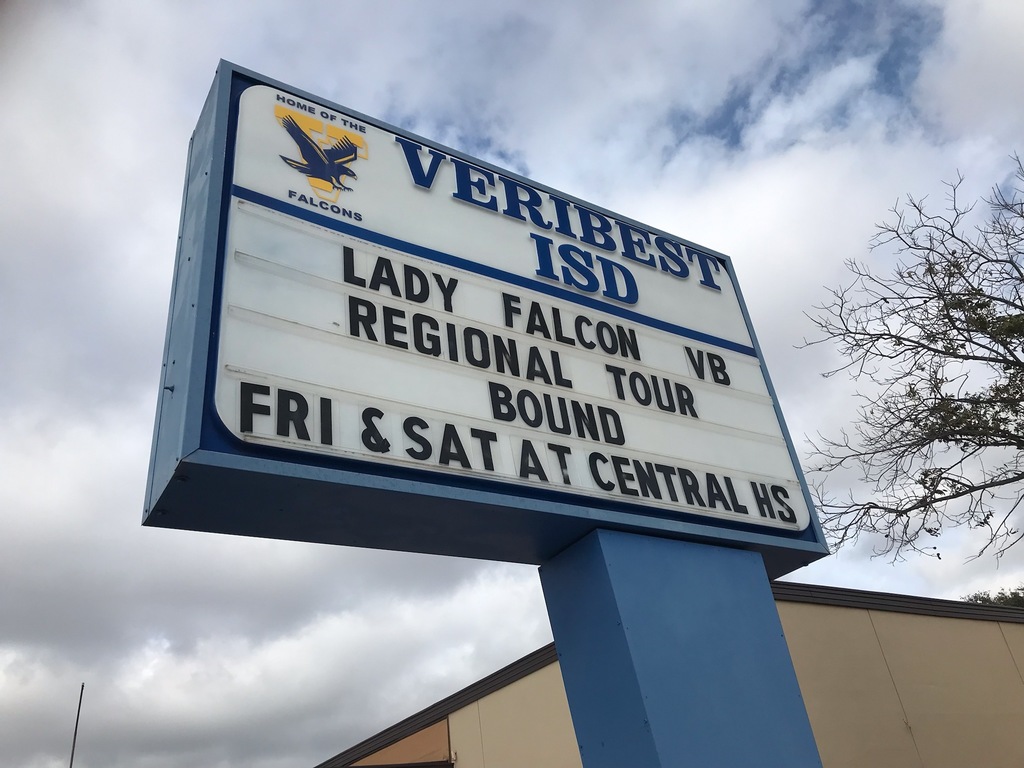 Please RSVP if you plan to attend the Thanksgiving meal on Thursday, November 11, 2021. Contact Mrs. Neill at
brenda.neill@veribestisd.net
with a head count. Thank You!
Veribest ISD will release at 2:00 tomorrow afternoon, due to volleyball playoffs in Albany tomorrow evening.
Alliyah and Ed made us all proud Falcons today at the state cross country meet! Alliyah was 80th out of 148 girls running and Ed was 54th out of 150 boys. Both athletes shaved time off their Regional performances as well. Way to work Falcons!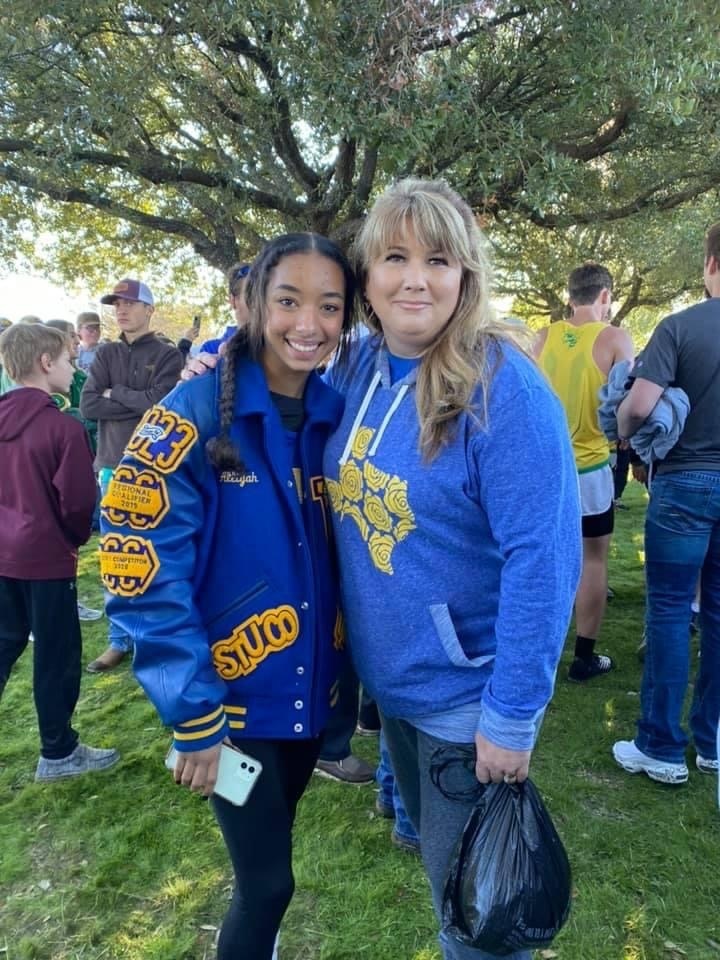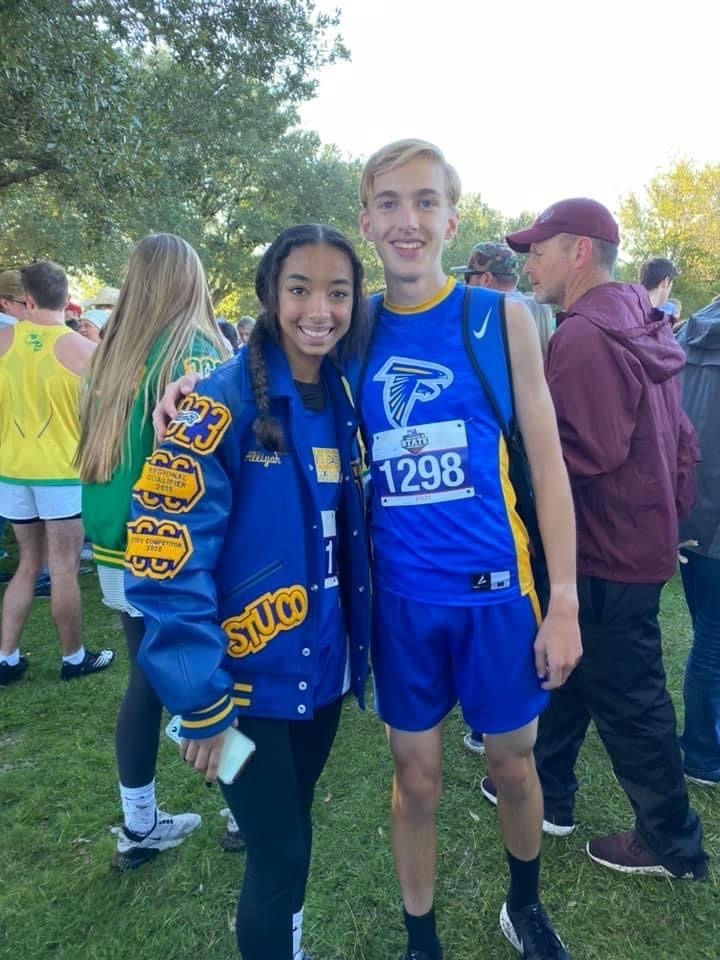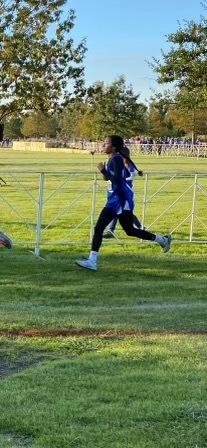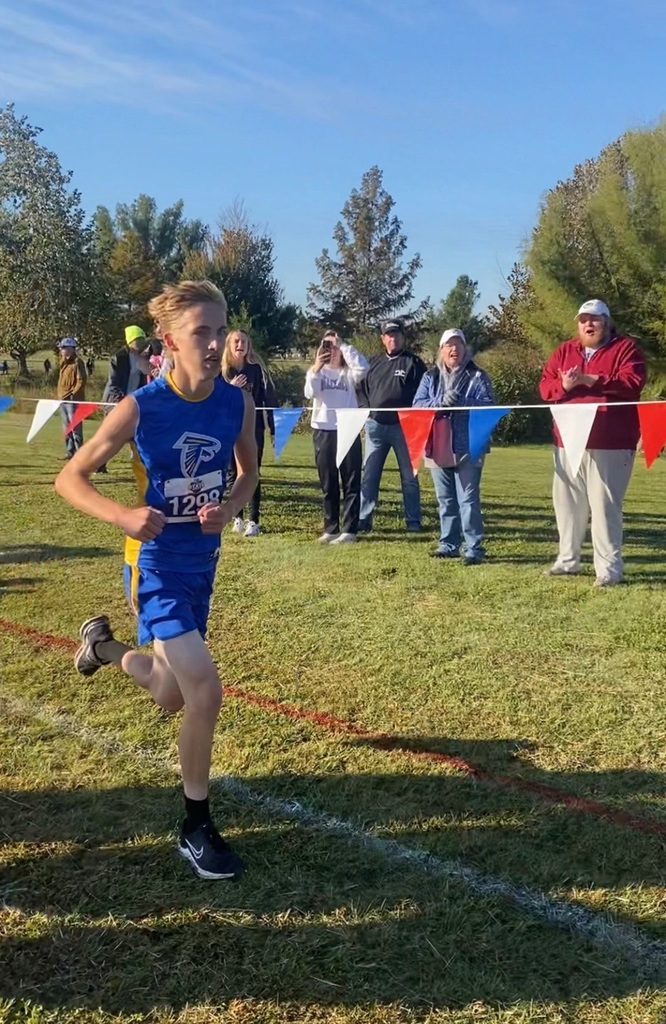 Congrats to our Lady Falcon volleyball team on their Bi-District win over Zephyr last night! 🏆🏐 Huge thanks to our fans who make the trip to support our kids! 🚙🏎 The Area round of the volleyball playoffs will be played on Saturday vs. Strawn in Bangs at 2:00. Good luck ladies!
Just a reminder that there will be a PTO meeting in the cafeteria at 4:00 today!
Junior & Senior Parents: Balfour will be here during lunch on Monday, November 15th to place orders for cap & gown, as well as, class rings.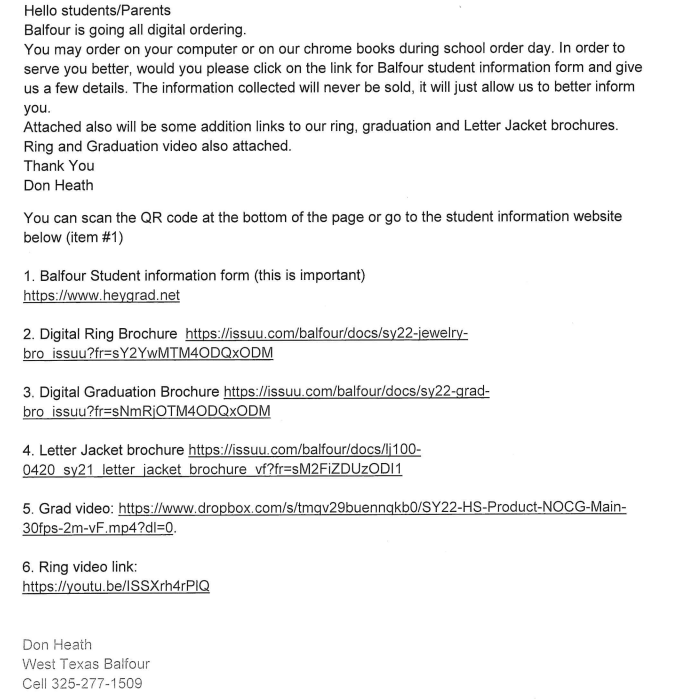 We would like to announce that Connor Pence has been named National Champion with his Goat Production Proficiency at the National FFA Convention in Indianapolis. This is one of the highest individual awards that an FFA Member can receive. This is a huge accomplishment for Connor and all his hard work. Connor has also been serving our state FFA association this week as a voting delegate in Indianapolis.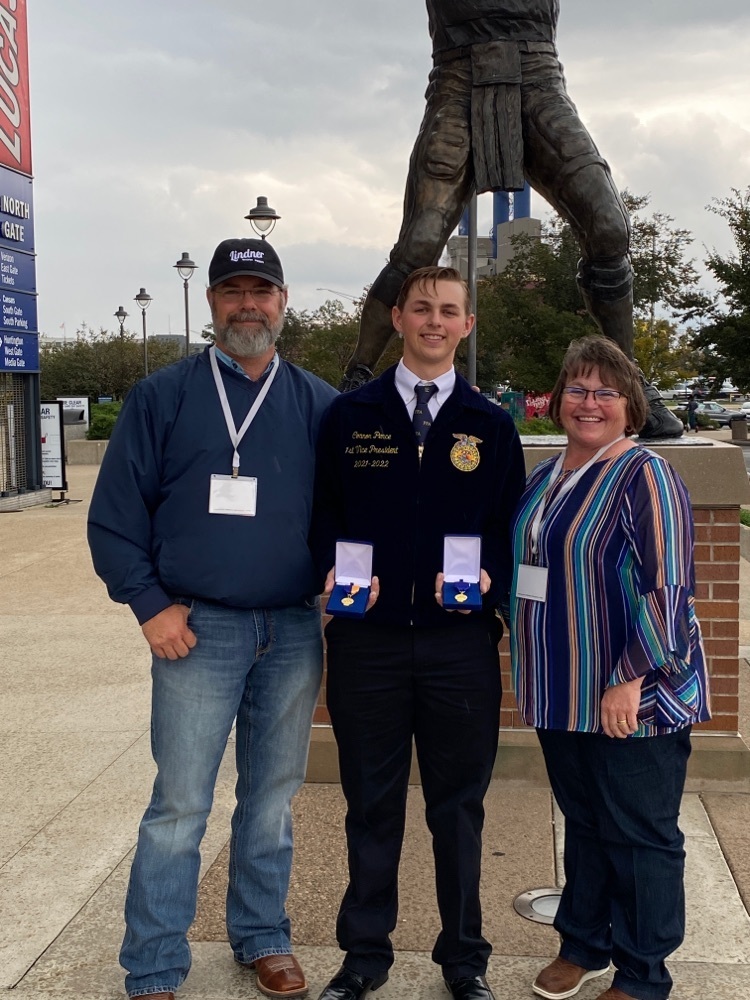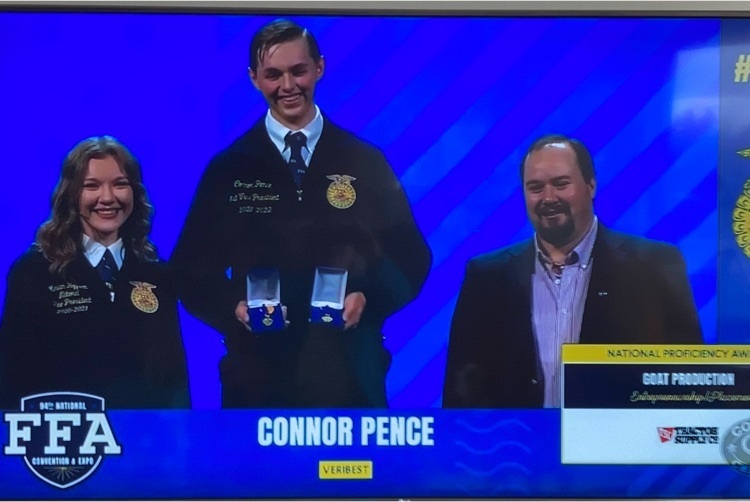 Shout out to the Veribest Principals! October is Principals Month in Texas, and we are blessed with the best! Thank you Glen Jones and Amber Palmer for your leadership on our campuses. Your dedication and heart for students does not go unnoticed.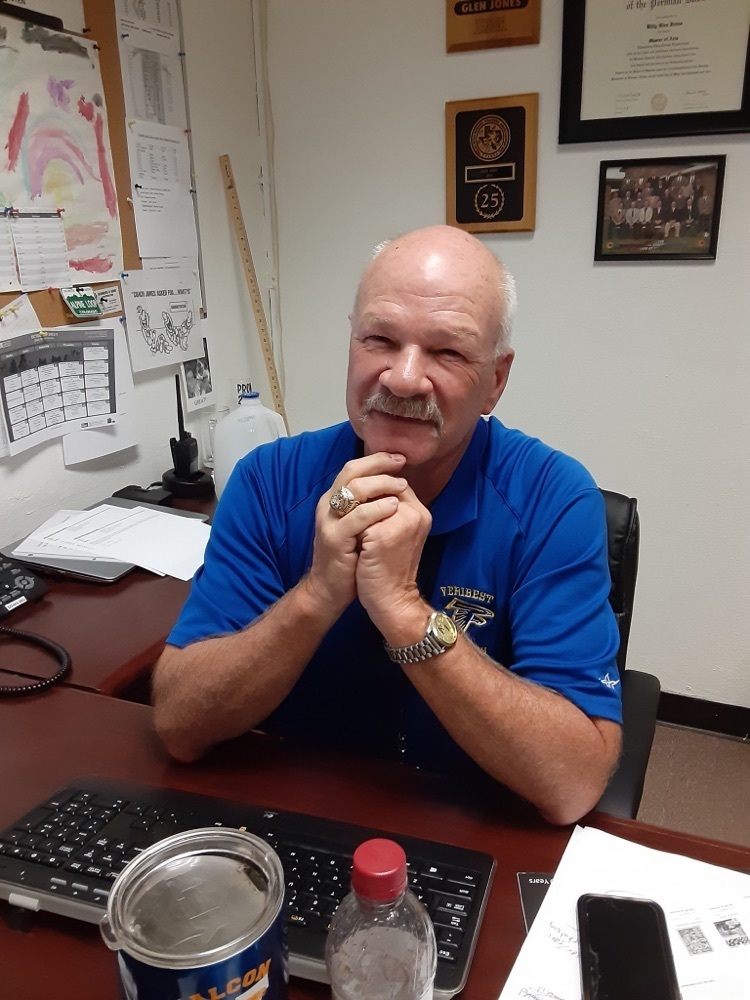 Check out these State Qualifier Cross Country shirts. You'll want to get one or two for sure for all of your little and big Falcons! The turn around is super quick so that we may pick them up next Wednesday. Order forms will be available in the admin office and the school office starting tomorrow at 8:00 am. They MUST be returned by Friday at noon. Payment will NOT be accepted with the order form. Please pay Coach Neal on Wednesday upon arrival of the tshirts. Good luck to Alliyah and Ed!
If you would like to watch our very own Connor Pence be recognized at the National FFA Convention the streaming like can be found below.
https://convention.ffa.org/2021-convention-streaming/
Connor will be recognized during the 5th General session, Friday at 1:30 pm.
VISD is proud to announce that two of our cross country runners have advanced to state! Alliyah and Ed will be running at state on November 5. Congrats to them, all of our runners who ran at Regionals this morning at ASU and to Coach Neal and Coach Harris.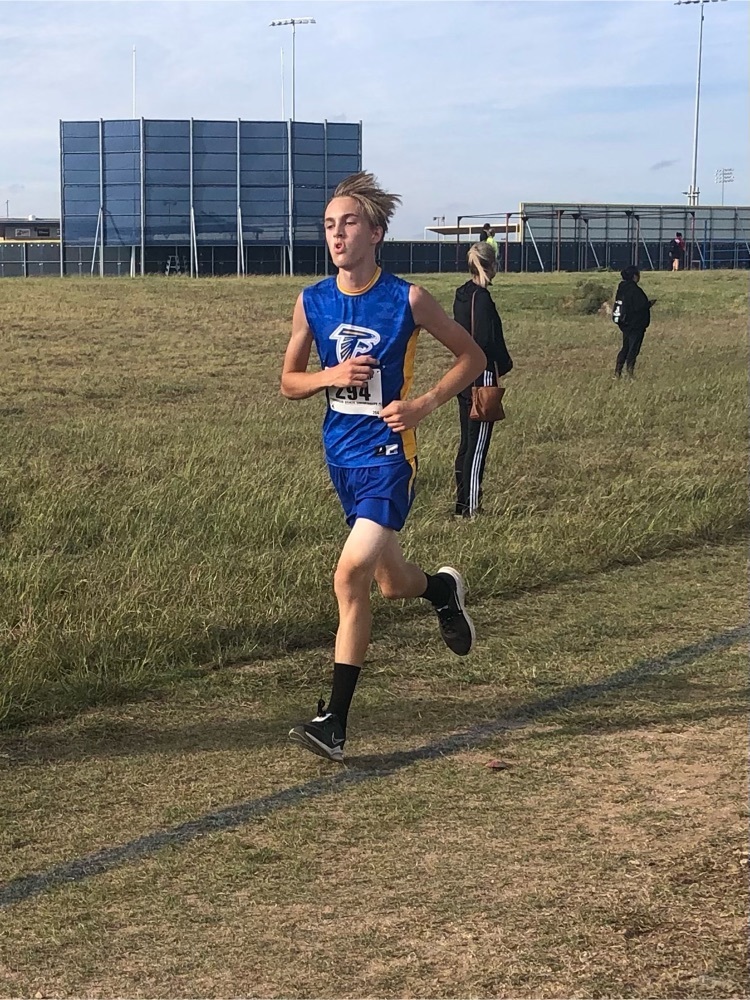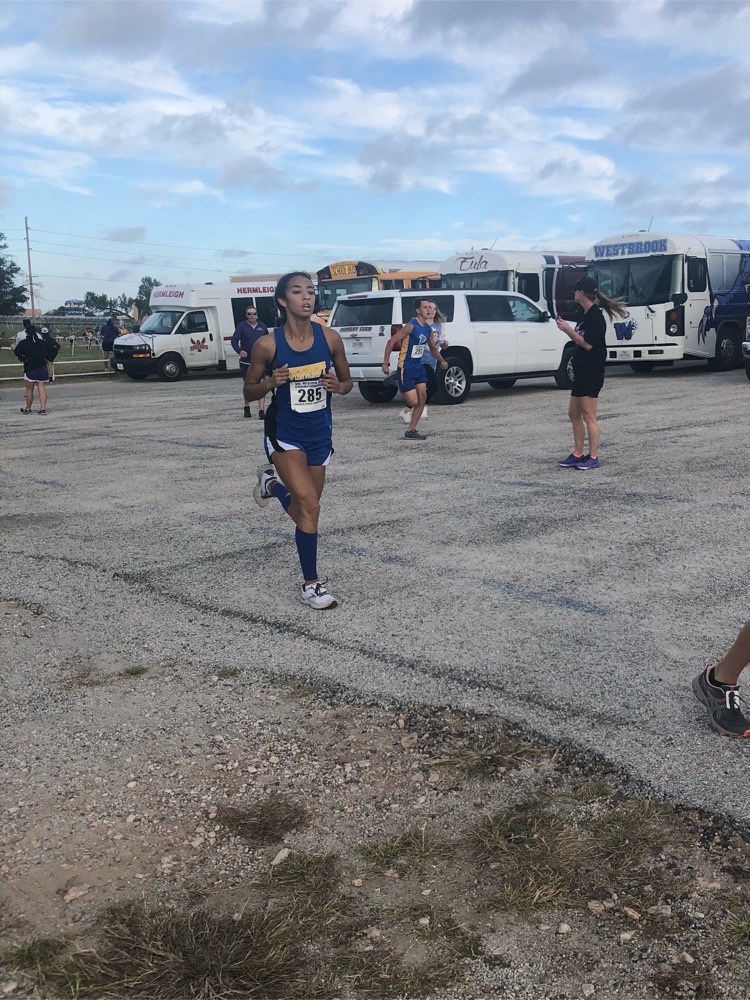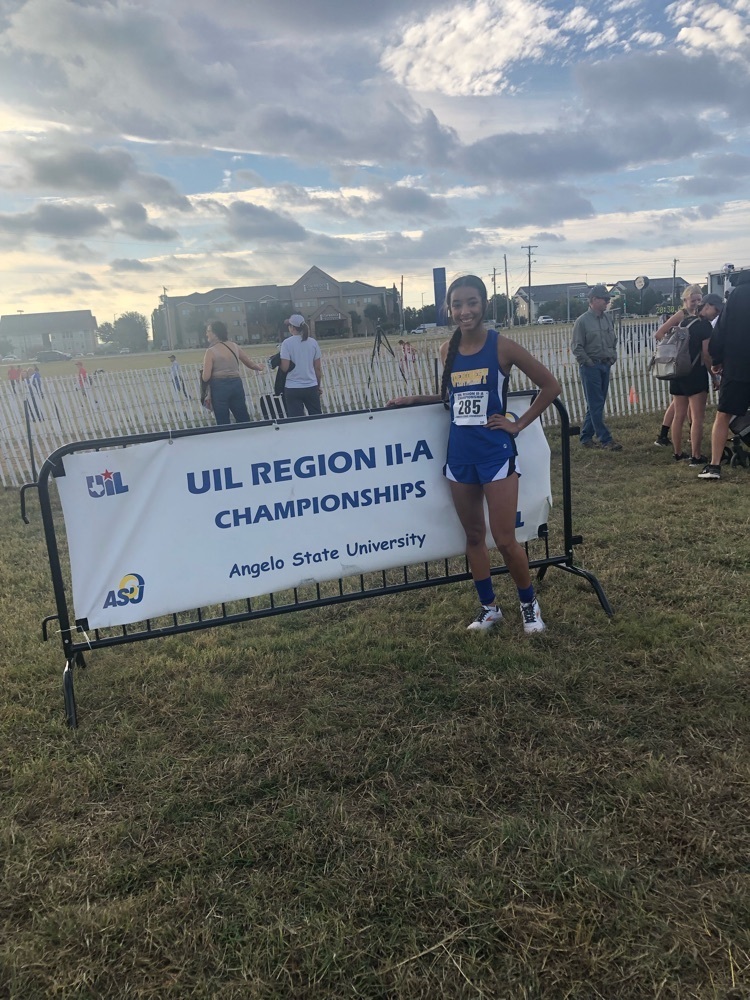 Congratulations to our People of the Month for October 2021!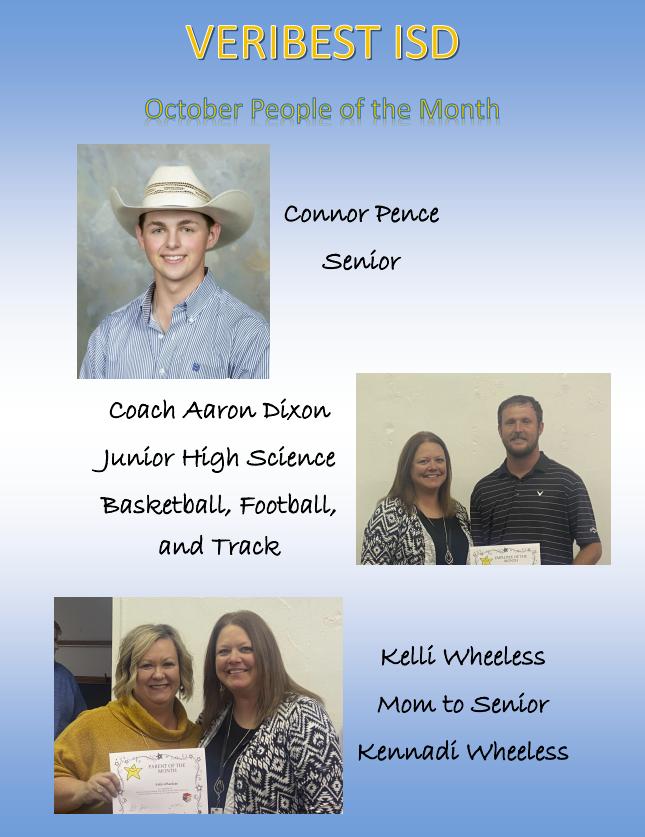 Students may wear a school appropriate hat or cap tomorrow for $1! Cheerleaders will go to classrooms and collect money in the morning.

Parents - Don't forget, picture day is tomorrow!! Schertz Studio will be taking the pictures for PPCD-11th grade students. These pictures will be used in the 2021-2022 School Yearbook. Schertz Studio will be sending a proof sheet sometime next week with an order form, and at that time, retakes can be scheduled if needed. If you have any questions, feel free to email Chrys Martin
chrys.martin@veribestisd.net
.