Congrats to Mrs. Taylor, Mrs. Jackson, Mrs. Gregonis, Coach Doss and their students.
Parent Reminder: Early release tomorrow, March 30, 2021 at 12:00 noon for Junior High District Track Meet.
Veribest ISD Parents, After the loss of a beloved community member, and the anticipation of high absences among both students and teachers for the funeral services, we have decided to close the campus tomorrow, March 24. This day will be made up at a later date.

Congratulations Mr. Appleton!! You will be missed!!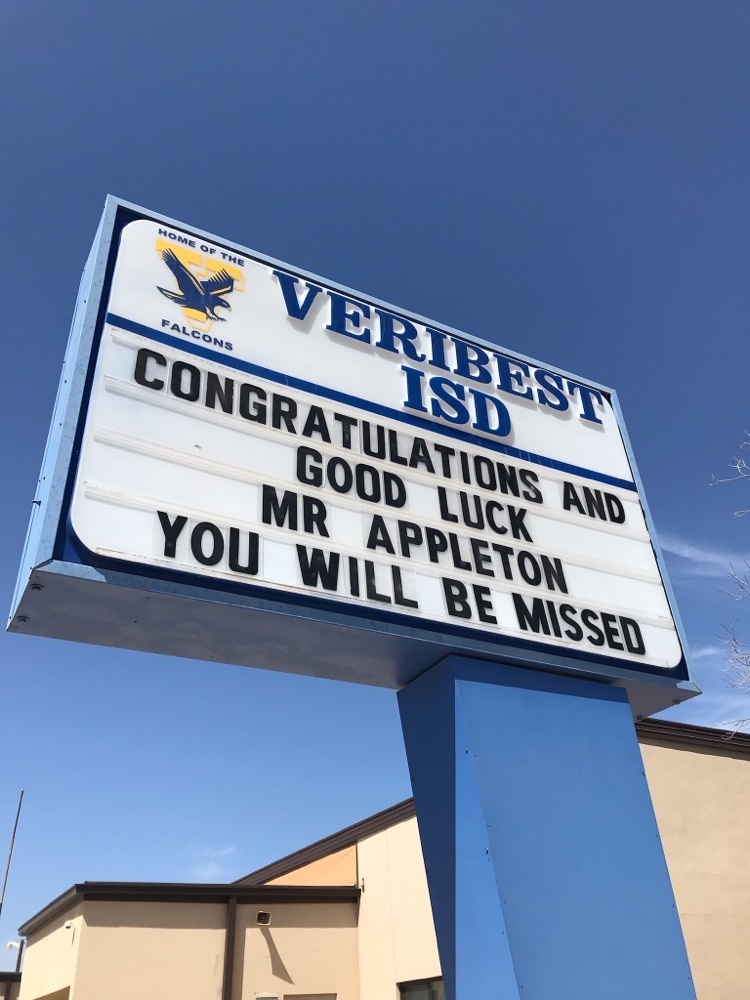 Parent Reminder: VISD Spring Break begins tomorrow, March 12th. Classes will resume on Monday, March 22nd.
Congratulations to Mrs. Gregonis and our one act play crew and cast. They did not advance but represented Veribest ISD very well at bi-district competition at Irion County.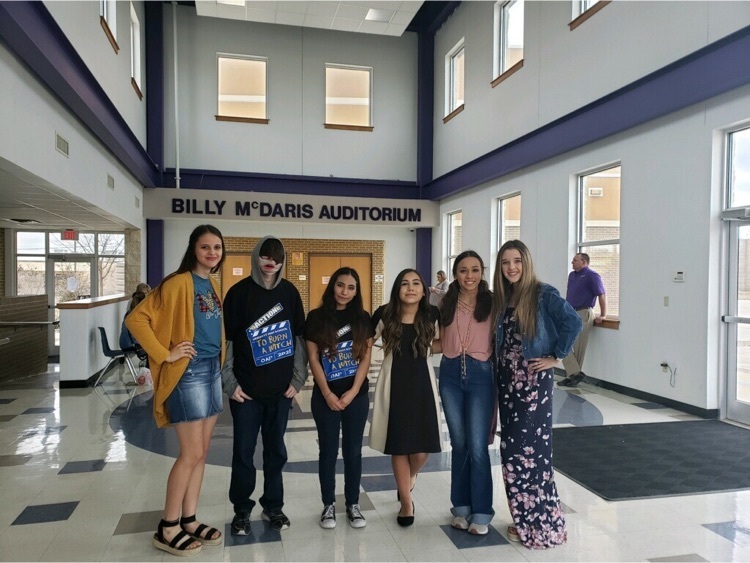 What: Lady Falcon Basketball Regional Semi-Final Game vs. Westbrook When: Tomorrow (Monday, March 1st) @ 6:00PM Where: Abilene Wylie Gymnasium, Abilene TX **There will be a send-off tomorrow for the girls at 11:20AM. Everyone wear your blue and gold. GO FALCONS!!
Congrats girls. Keep rolling!!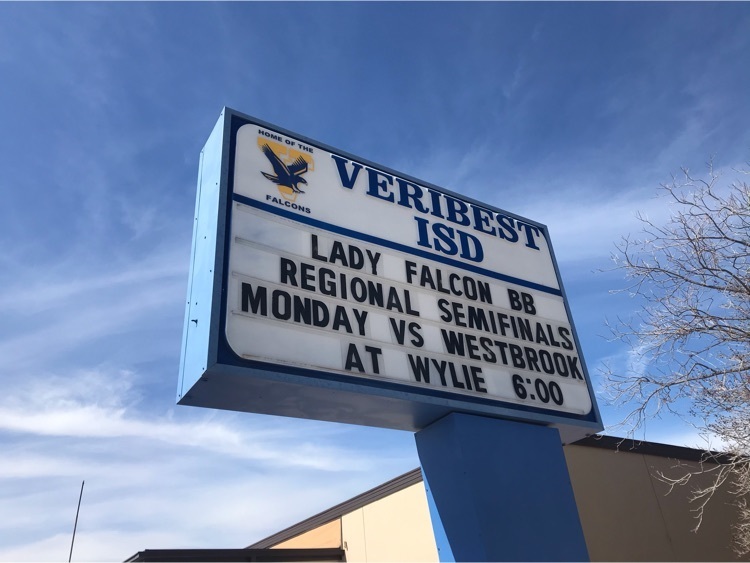 Parent Reminder: Tomorrow, Wednesday February 24th is an early release day for students. All students will be dismissed at 12:00pm tomorrow. Teachers must complete a STAAR training tomorrow afternoon that is mandated by the state of Texas.

Good morning Falcon family, School resumes tomorrow! This morning we completed a thorough check of the school and water pressure has returned very close to normal. Please note that we are still under a boil water notice. In response, extra hand sanitizer and paper towels will be placed in each restroom for hand cleaning. Food items from the cafeteria will be largely pre-packaged until the boil water notice gets lifted. Administrators will arrive extra early in the morning to double check classrooms to ensure the heat is still on. We are excited to be back together in person! See you tomorrow!

Veribest ISD will remain CLOSED through the end of this week through Friday, February 19, 2021, due to inclement weather and continuing power outages. Virtual instruction is cancelled, there is no expectation of online attendance. Do not worry about it! Stay safe and warm.

Veribest ISD will be CLOSED for the next two days, February 17 and 18, 2021, due to inclement weather and continuing power outages. Virtual instruction is cancelled, there is no expectation of online attendance. Do not worry about it! Stay safe and warm.

Falcon family, Due to inclement weather Veribest ISD will be closed Tuesday, February 16, 2021. With rolling power outages across our area we are also cancelling virtual instruction. VISD plans to apply for a missed school day waiver from TEA, which allows for up to three missed days after a serious weather event without having to use bad weather days or makeup the days. We will continue to monitor the situation on a daily basis and post updates as they become available. At this time all extracurricular events and practices are postponed until further notice.

Good afternoon Falcons, Since late last week we have been closely monitoring our health situation with both students and staff. Attendance was low all week and declined significantly last Thursday and throughout the day on Friday (qualifying to apply for state attendance waivers). This morning was even lower (even after the weekend) and has continued to decline throughout the day, including not being able to secure enough substitute teachers to cover all classrooms. Covid restrictions prohibit us from combining classes if social distancing cannot be ensured. Consequently, out of an abundance of caution we are transitioning all students grades PK-12 to remote instruction for the remainder of this week. We will return to in-person instruction next Tuesday, February 16, 2021 (Monday is scheduled as a holiday). At this time extra-curricular events will remain as scheduled but are subject to cancellation if circumstances change. As always, our top priority remains the health and safety of our students and staff. Teachers will be available during school hours through the dedicated call line 325-655-5902. Ryder Appleton, Superintendent of Schools

Girls Basketball Playoff shirts are for sale. The sale ends tomorrow, February 9th, at 4:00PM. If you plan on ordering a playoff shirt you'll want to do so ASAP!! Link to order:
https://gogearonline.com/veribest-gbbpl21

Check out these eye-opening statistics showing the importance of daily school attendance and how fast missed days/minutes adds up.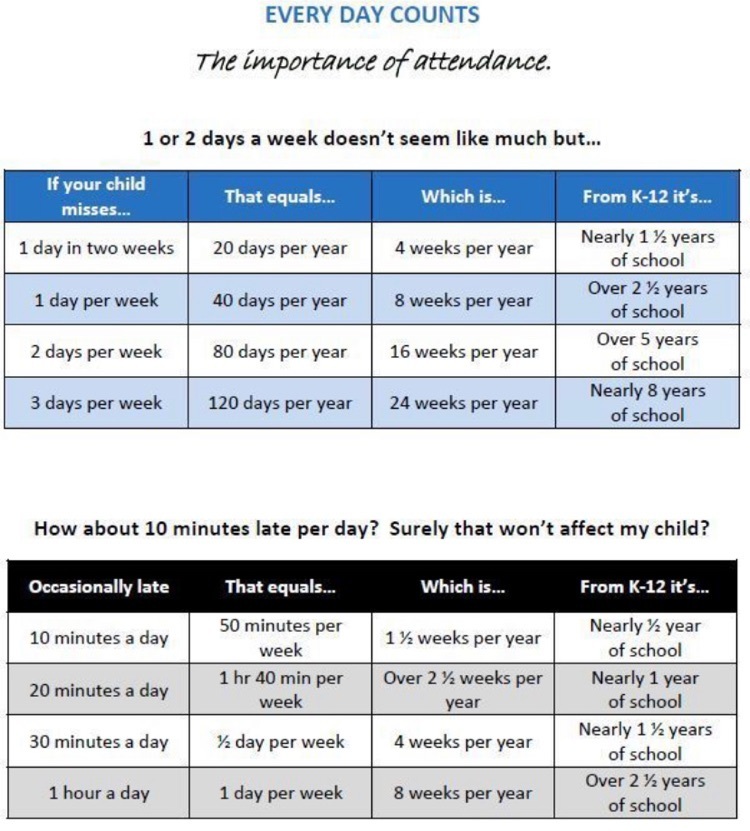 Parents – If you need to reach out to your student's teacher(s), you can now do so on the Veribest ISD Website or App. Just click on the "Staff" tab, find your students teacher in the list, and then click "Send Message/Send Email". Some of you have already used this feature and we apologize if you never received a response. Our new Website/App is hosted by the platform THRILLSHARE so when you send an email from the Website/App it shows up in staff inboxes as a message from THRILLSHARE. Staff members were receiving these emails and deleting them because they believed they were email spam. We informed all district staff members yesterday about messages received from the Website/App, so you should now be able to use this communication tool to quickly reach out to your student's teacher(s). Have a GREAT day Falcon Family!

Please go and vote Bella Halfmann for the Standard-Times Girls Basketball Player of the Week. Click the following link to vote:
https://poll.fm/10733783

Mr. Lange's 9th grade Ag. Science class demonstrating the proper technique of vaccinating livestock.