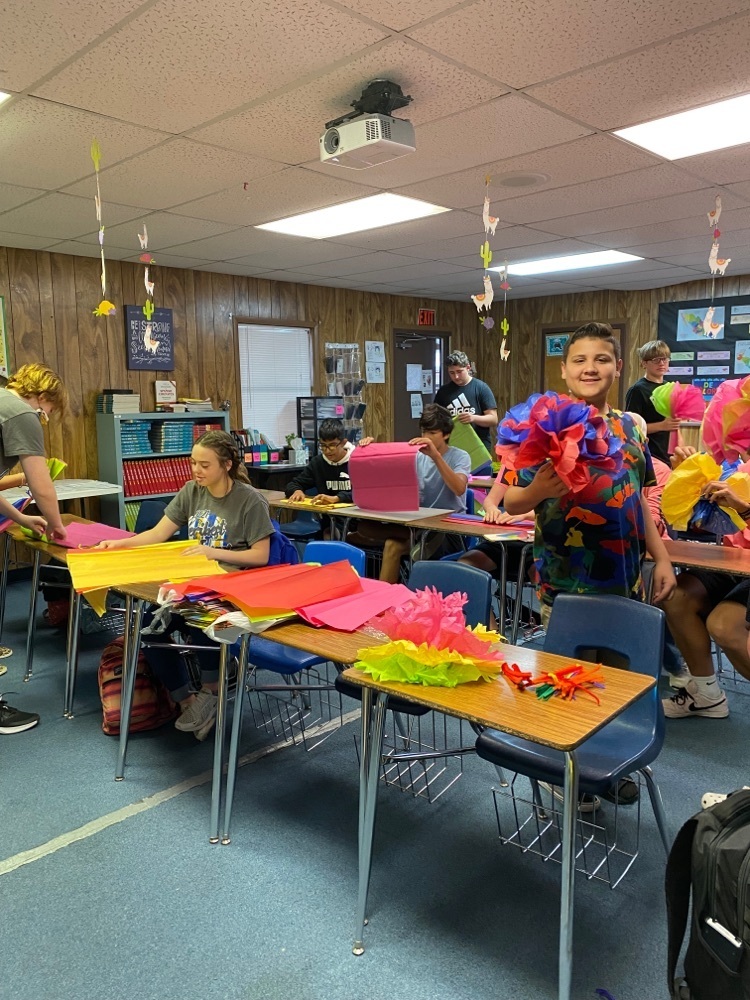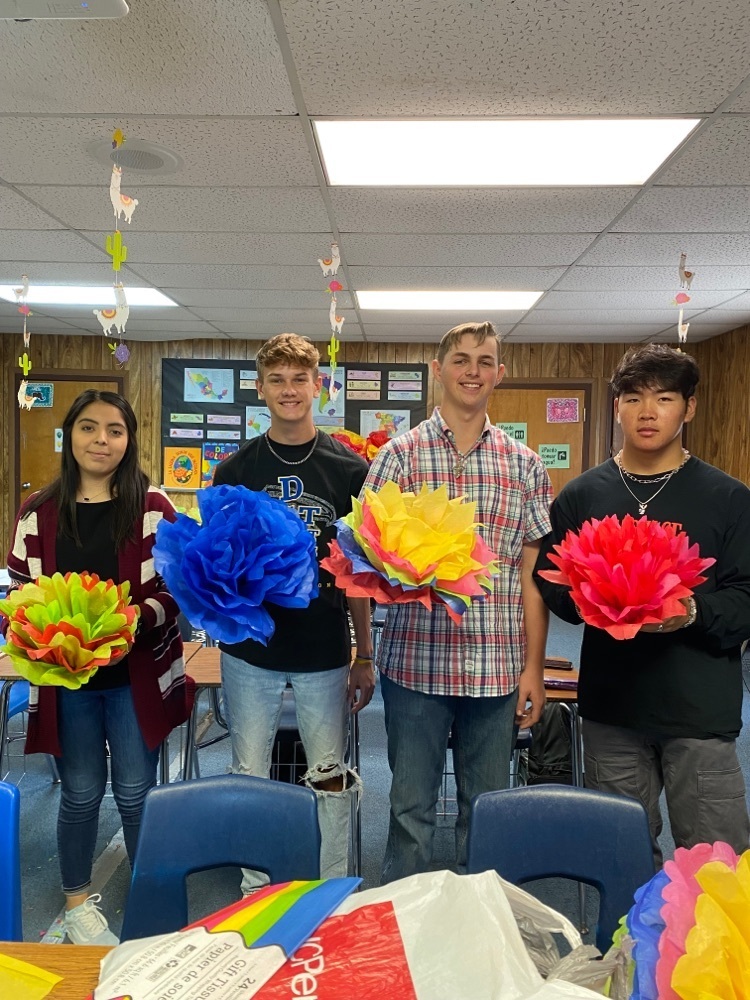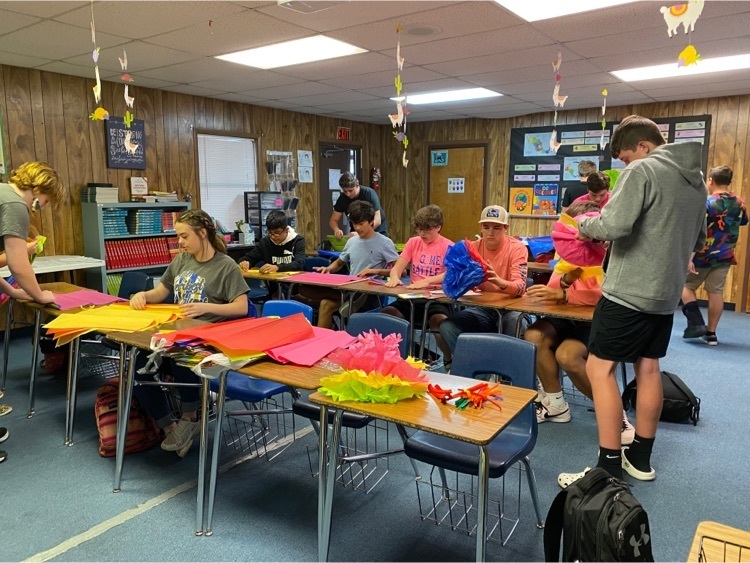 Parents, Due to bus issues, and until further notice, please allow a 10-15 minute window at both pick up and drop off for the Paul Ann route, and Mr. Tucker's bus route. Thank you for understanding.

Parent Reminder: No school tomorrow, Mon-Oct-11th!
Ms. Jensen's Astronomy class visited the Angelo State University Planetarium today.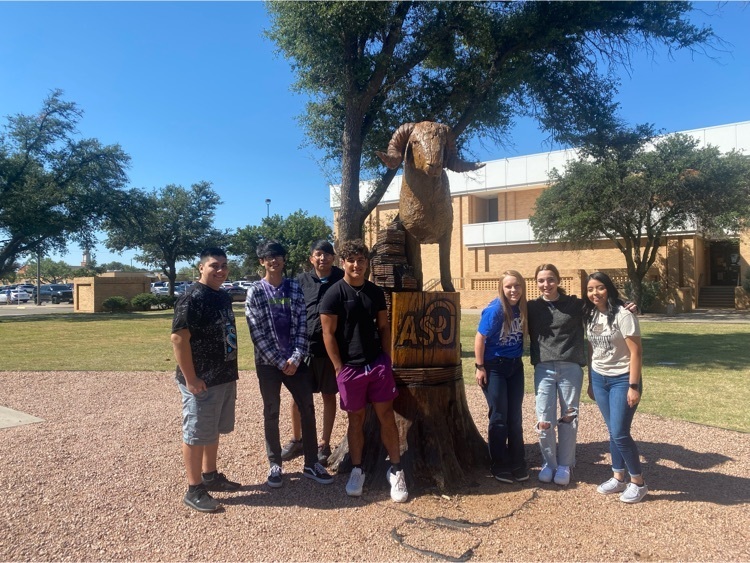 Book Fair is here! Come see us at the Book Fair going on Monday, October 4th through Friday, October 8th from 8:00am-3:30pm. Family night this week is Tuesday and the Book Fair will stay open until 6:00pm. Come visit before the volleyball game and then go support our Lady Falcons! Thanks for your support!!
With thunderstorms expected this evening, and in an effort to protect our students and community, we have visited with the senior class and collectively decided that we will delay the bonfire to another evening.
Mrs. Blackwell's Pre-K class is doing a great job reciting the pledges each morning!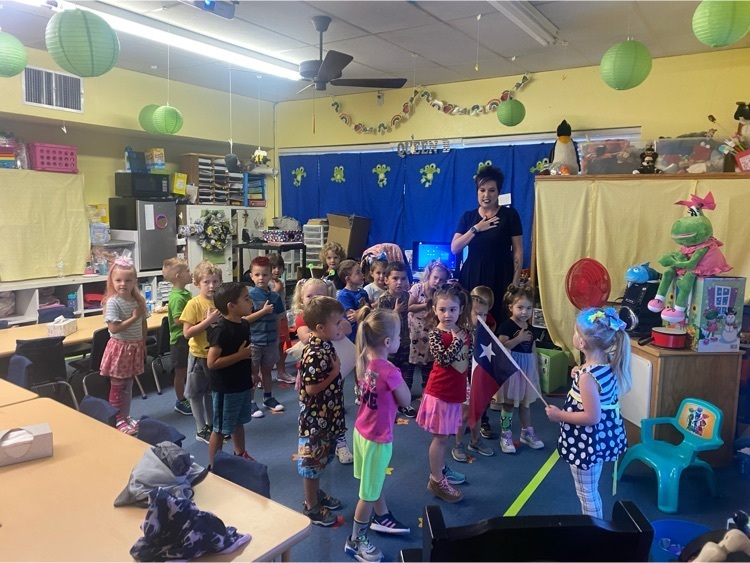 Next week is Veribest ISD Community Appreciation Week! Sept. 28th: Free admission to the Volleyball games for all parents and grandparents of students and staff members, as well as for anyone living in our community! Sept. 29th: Coffee with the Superintendent in the board room from 8:00-9:00am Oct. 1st: HOMECOMING! We are giving away 2 family season passes to ALL sporting events held at home. Look for the sign-up booth for a chance to win that and other prizes!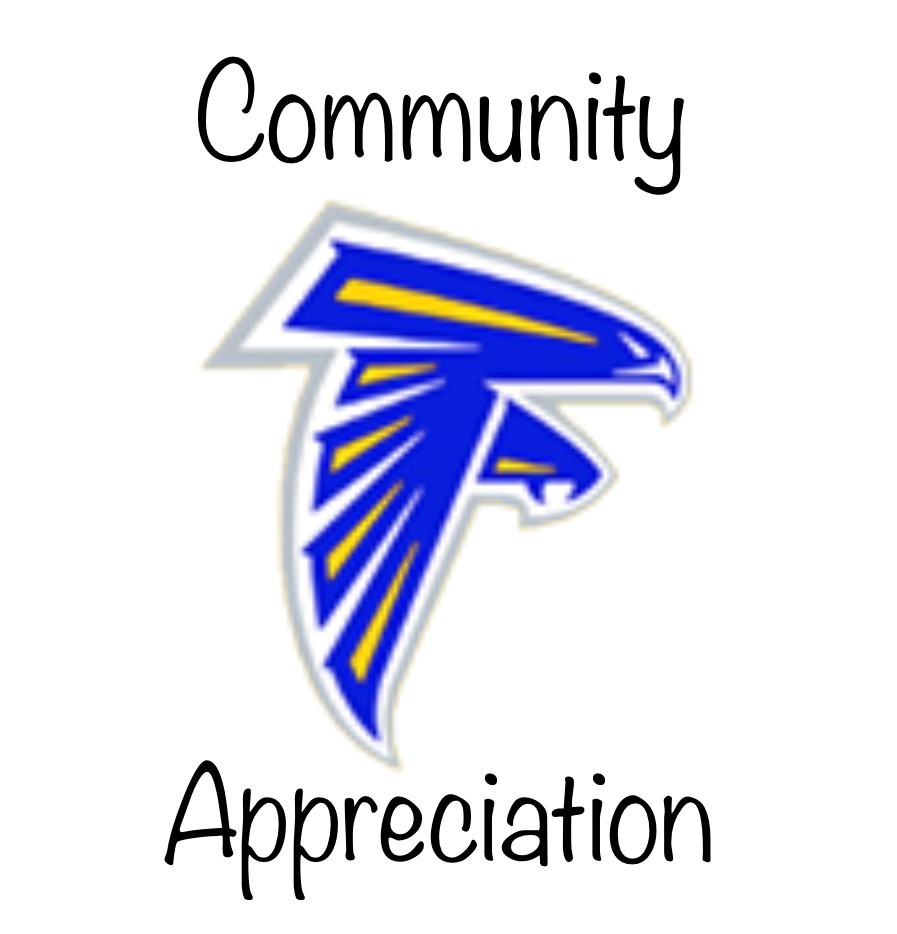 Congratulations to our People of the Month for September! Dakota takes time every morning to help the PreK friends with breakfast. Leah is superwoman and takes care of us all! Whitni is working on starting back up the PTO. Thank you all for your contributions to our school! We appreciate you!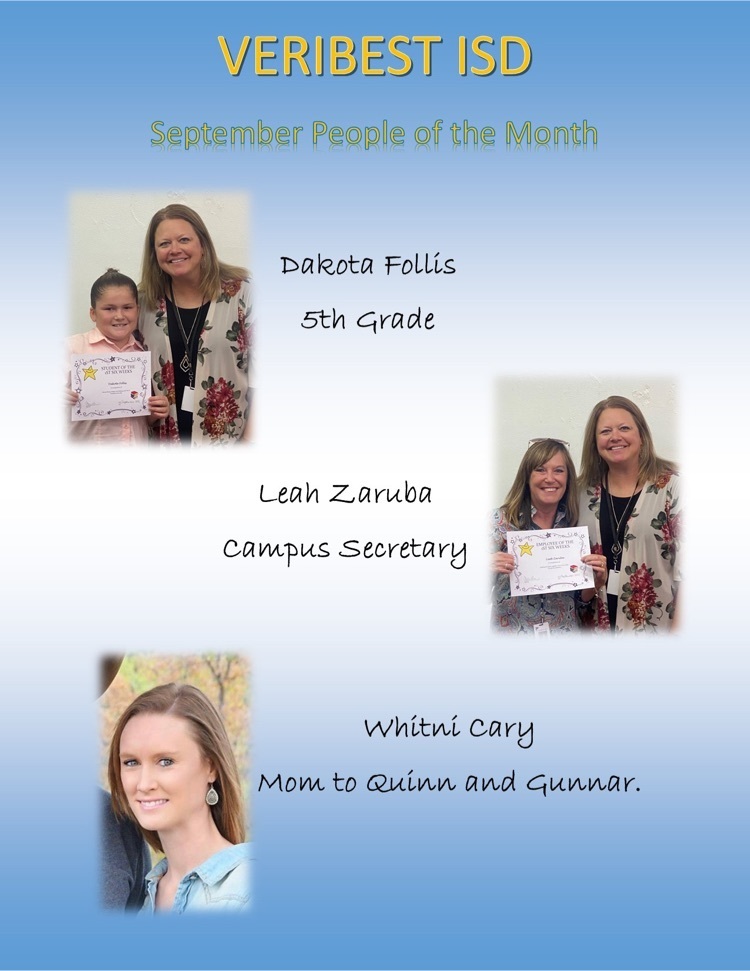 Students in Mrs. Hernandez's Spanish classes celebrated Mexican Independence Day with a wonderful meal. Thank you to all of the parents, students and staff who contributed!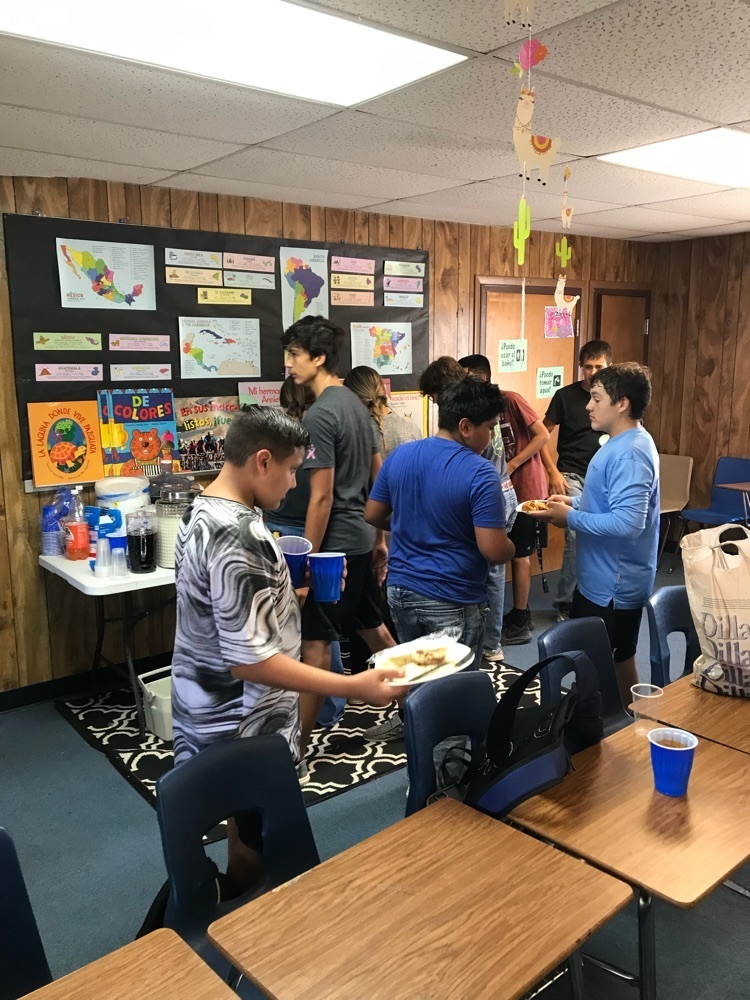 Join us at 5:30 pm to cheer on our JH Football team in their game against Rotan! Go Falcons!

We have several 2020-2021 Yearbooks still available for purchase. The Yearbooks are hardback books and cost $30. If interested please contact Chrys Martin at
chrys.martin@veribestisd.net
. We also have a few Yearbooks from previous years on sale for $10 each. Have a GREAT day Falcons!
Veribest ISD will release at 2:30 on Friday, September 17th. The football team is traveling to Rotan, and this will allow fans and students time to drive safely. Go Falcons!

Veribest Pink Out 2021 is happening soon! If you'd like to purchase a Pink Out shirt, you can use the following link:
https://gogearonline.com/vhs-pink21
Sale ends on Wednesday, September 15th @ 12:00PM so get your order placed ASAP!

Secondary parents, We will have a Boston Trip parent meeting on Tues, Sept 14th at 5:30 in the cafeteria. If you have any questions, please contact Mrs. Cauley at 325-655-2851
Mrs. Jackson and the Falcon Cheerleaders organized an INCREDIBLE Pep Rally to honor our Nation, the victims of September 11, 2001, and the 13 marine lives that were lost this year. We were also so happy to have special law enforcement guests join us. Thank you to Mr. Jones and Sheriff Hanna for your inspirational speeches, and thank you to Sydnee Davis for your beautiful rendition of the National Anthem. I would also like to send a special shout-out to Westlake Ace Hardware for donating flags! We are so blessed by our community! Go get 'em tonight boys!!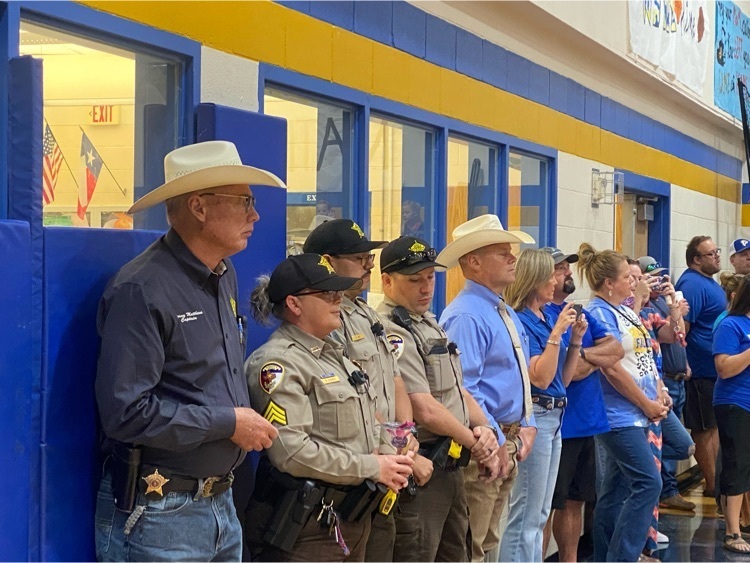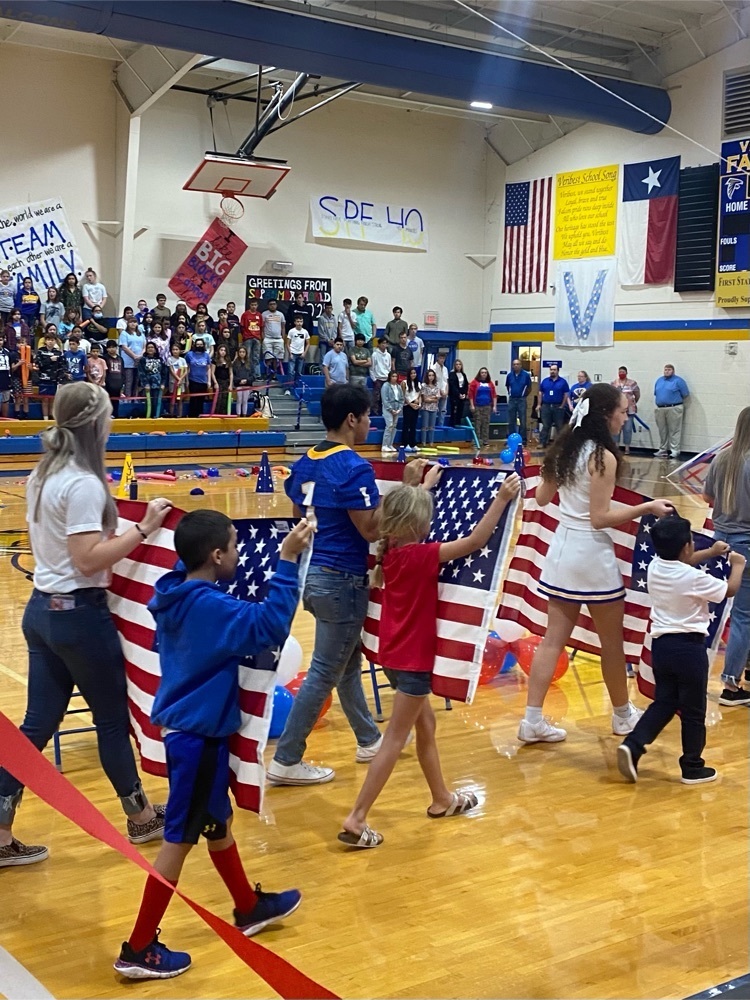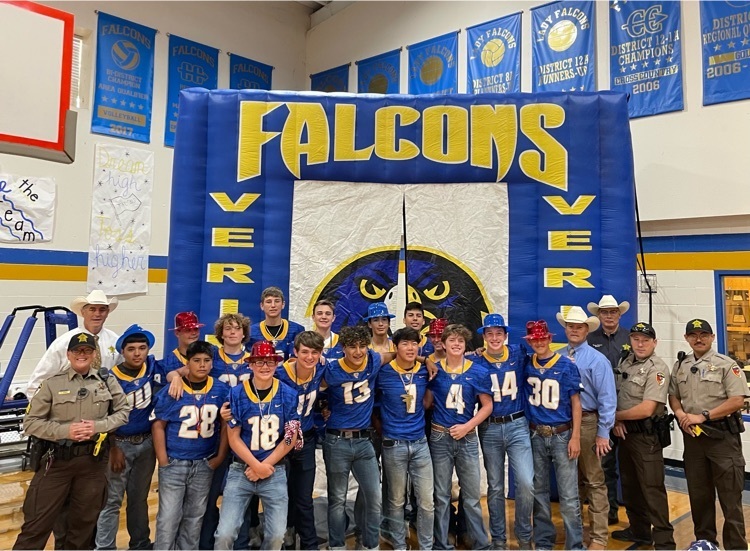 Veribest ISD is accepting applications for custodians and custodian substitutes. Please print an application from our website or pick one up at the administration building. For questions, please contact Mandy Traylor at
mandy.traylor@veribestisd.net
or 325-655-4912. Applications may be turned in to Kim Dusek at the administration building.
It's pep rally time!! GO FALCONS!!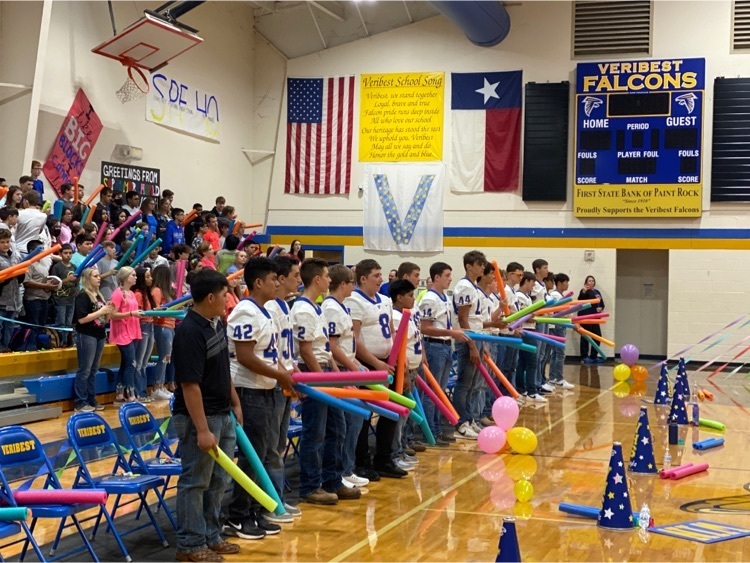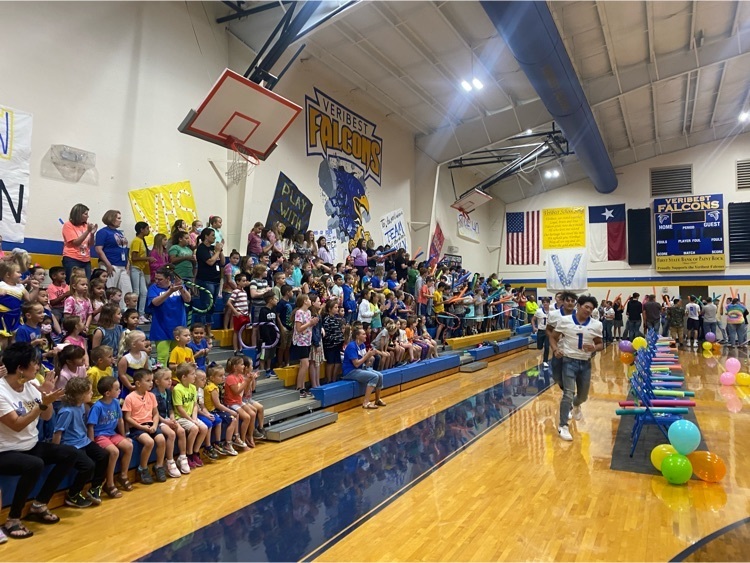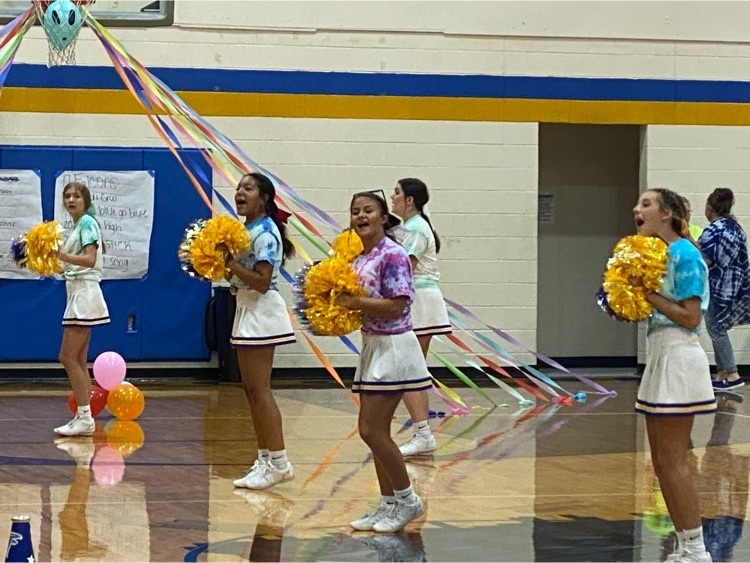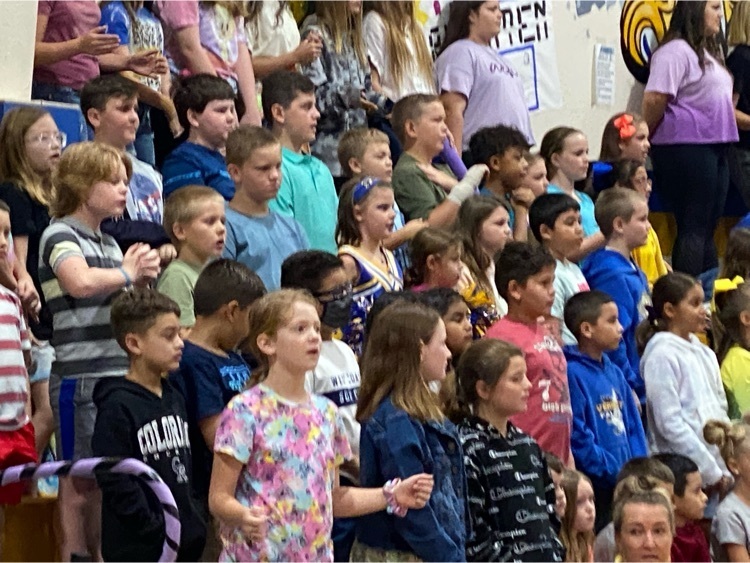 After much review, we realized that our calendar needed additional minutes in the event we need to close school for a special occasion or for illness. I am hoping that we will not need these extra days for anything other than something special (playoff/championship games), but just in case, we extended the calendar and rearranged a few days for more flexibility. The new calendar can be found on our website. If you have any questions, please feel free to call or email me. Mandy Traylor
mandy.traylor@veribestisd.net
325-655-4912